Navigating to future success.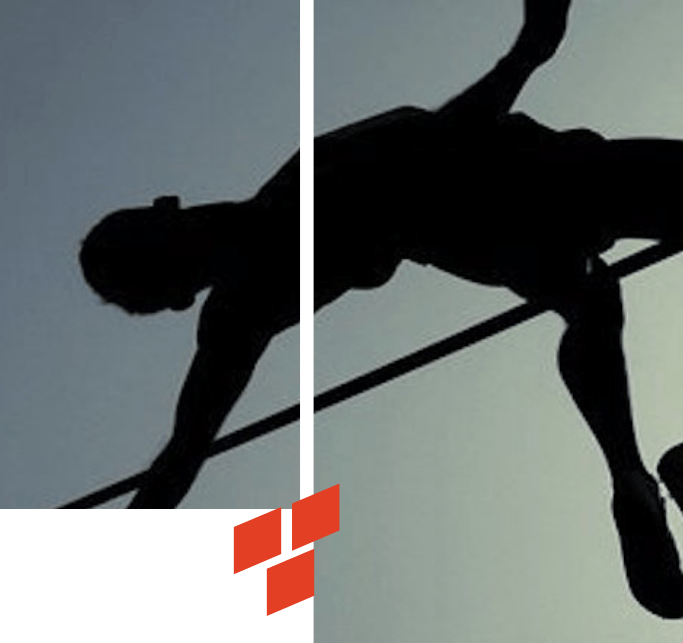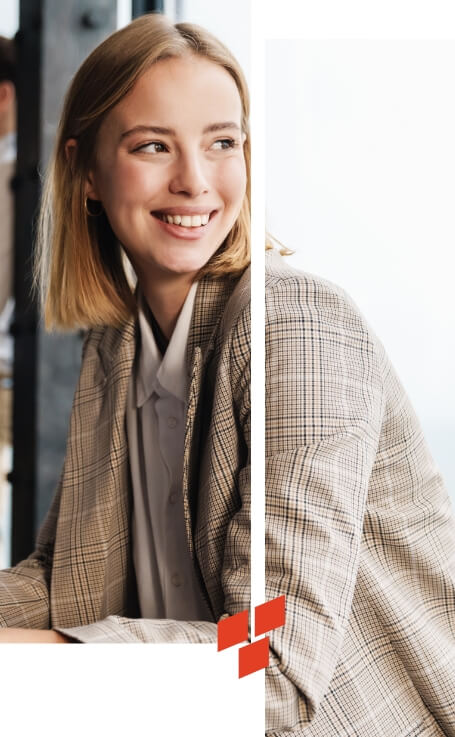 Many businesses fail to achieve their ambitions and growth targets in revenue and profitability
..lack differentiation: all competitors converge on similar strategies and compete in similar ways
..aren't actionable: the strategy sounds ok on paper but isn't actionable and does not consider a portfolio of opportunities in and outside of the core business
..aren't engaging: difficult to align people behind the strategy if there's no compelling purpose for people to be excited about
..cannot cope with uncertainty: are seen as detailed implementation plans and don't include learning about the choices made
Introducing a Future Back approach
We have re-invented how to develop growth strategies that are future focused, engaging and built on a strong foundation of actionable business opportunities. Instead of extrapolating from the past to the present into the future (strategic fit) we apply a "Future Back" approach to strategy that was first described by our founder Gary Hamel and C.K. Prahalad in their groundbreaking book "Competing for the Future".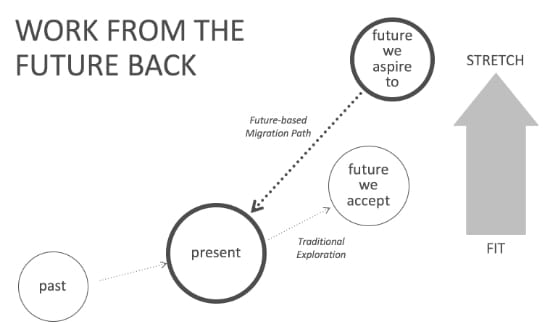 This approach leads to a more ambitious strategy and introduces stretch that drives a higher level of innovation performance. Over the past 25 years we have refined and battle tested this approach with dozens of clients.
Key elements of our approach
We engage leaders on developing a shared perspective of the future
Identify drivers of change and their impact on your business
Understand your core competencies and how they lead to new opportunities
Challenge company and industry competitive rules that can lead to disruption
Identify opportunities for growth in your core business, adjacent and white spaces
Define how you will play to win in current and future markets
Develop multiple pathways and clear plans to achieve your goals
A strategy allocates resources to a coherent set of opportunities that we believe will help us grow the business and transform it over time based on a shared point of view that drives our choices.
The gap between strategy definition and implementation can be significant and unless addressed appropriately leads to poor results. Throughout the strategy development process we engage a variety of stakeholders who will be involved in leading elements of implementation.
Execute structured engagement to present the case for change and align the organization
Allocate resources to a portfolio of opportunities and innovation projects to achieve the future state growth strategy
Plan and implement the required changes to policies, processes, capabilities, competences, go to market approaches, and organization
Benefits from this approach
Most businesses develop a high level strategy and then on a much shorter cycle define a strategic plan. We synchronize this long term horizon with a short term focus through migration management.
Advantages of this approach are:
Visibility of the underlying assumptions so that vulnerabilities can be monitored and managed
Time-phased change model to make steady progress toward your chosen future identity
Robustness to respond to unanticipated changes, such as a severe economic downturn without abandoning a sound strategy
Learn more about Growth Strategy