Innovation to extend your core business and create platforms for future growth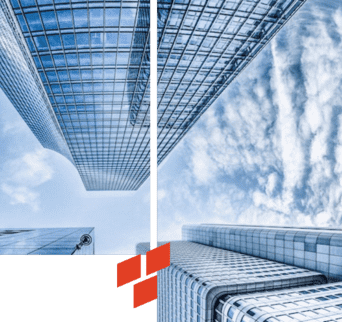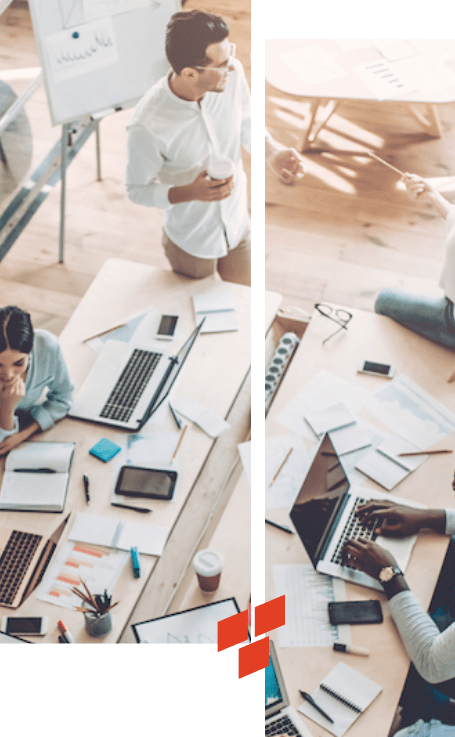 Innovation is a strategic priority for 80% of companies but 75% focus only on incremental innovation
Too many corporate innovation programs either result in a blizzard of small, unrelated ideas or fail to convert potential opportunities to successful businesses. Growing a company relies on its ability to identify and realize opportunities within its core markets as well as to create new businesses by tapping into adjacencies and white spaces.
While innovation remains a topic of strategic importance and corporations worry about disruption most do not invest adequately to prevent it. If this seems tough to accomplish, especially when new opportunities do not immediately fit the current business model we have the methods, tools and approaches to help clients invest in their future success.
A repeatable process for growth

We help our clients create substantial growth platforms within their core markets, adjacencies and in white spaces; and through Agile Commercialization, they take business ideas within these platforms all the way to market success.
Strategos clients benefit from a proven, repeatable and systemic approach to identify opportunities and turn ideas into successful products, services, and businesses.
Specifically we help clients to
Develop fresh perspectives on market dynamics, customer needs and change drivers
Find potential for disruption by examining company and industry structures and conventions
Identify opportunities for leveraging a company's core competencies in other markets
Identify game changing ideas and turn these into a portfolio of actionable growth platforms
Develop business concepts and solutions that can be pitched for further investments
Reduce risk and test market viability through small scale experiments
Accelerate and scale ideas that have demonstrated their viability
"Organisations over invest in the past at the expense of their future"
Supporting your innovation teams
Every stage in the approach is supported by a comprehensive compendium of easy to understand methods, tools and techniques facilitated by Strategos consultants and tailored to the specific needs of our clients. Introductions, workbooks, exercises and examples are all available digitally for teams to work with and develop their innovation capabilities. We have supported dozens of companies and their innovation teams in a variety of industries who have adopted our approach to innovation and benefitted from the results.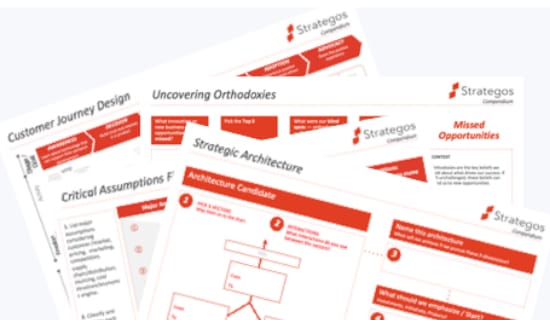 Discover how Strategos helps you compete for your future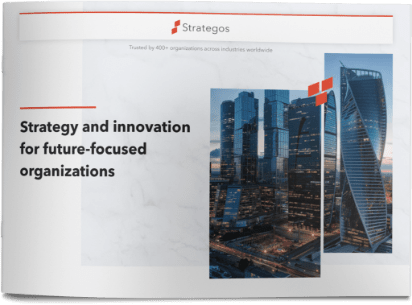 Download our brochure with detailed information about how we help our clients.