Strategy and Innovation Consulting
We create growth strategies, unleash innovation, and help you compete for the future.
We started Strategos in 1995 together with Gary Hamel, recognized as the world's leading authority on strategy, leadership and innovation and author of the groundbreaking book "Competing for the Future".

Today we are an international strategy and innovation consulting firm relentlessly focused on keeping our clients ahead of the game.
Our core values guide us.
Selflessness
Put people's interests above our own; teach, coach, and develop clients to become self-reliant.
Courage
Be adventurous, creative, and open-minded; dare to challenge convention to realize the best results.
Respect
Believe in people and their dreams, actively seek their views, and see them as sources of strength.
Performance
Surprise and delight people with great insights and tangible business results.
On occasion we partner with organisations that are trying to make a positive change but lack access to the type of expertise we can provide but that could help them achieve better results. We have provided guidance to organizations in areas such as nature conservation, environmental protection or education and startups. When we do take on these projects we apply the same level of rigour and strive for the same high quality that characterises all our client engagements.
Environment
We work with ngo's and other non-profit organizations to provide guidance and strengthen their efforts in conservation.
Education
We help educational institutions provide special programs that involve speaking, teaching and coaching staff and their students.
Entrepreneurs
We coach entrepreneurs from startup to scale-up, i.e. testing the viability of their idea to scaling a successful business.
Are you ready to start a conversation?
Discover how Strategos can help you compete for the future.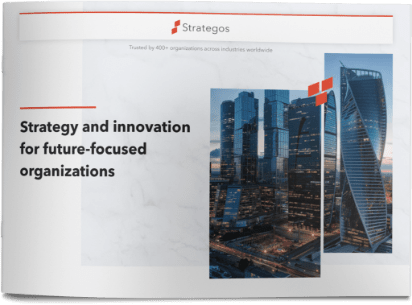 Download our brochure with detailed information about how we help our clients.