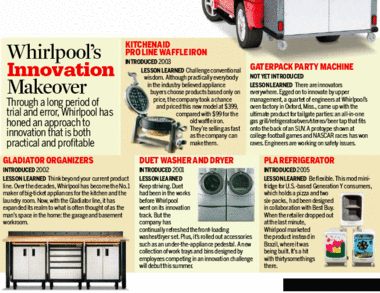 "Surprisingly, although much of the business literature also supported the need for innovation from everyone – as opposed to a product-only focus, simple culture change, or better leadership and business strategy – there was not one strong, well-conceived program that em-bodied what we were looking for.
However, we found one company to serve as our guide, the consulting firm Strategos, which shared our passion for innovation. Strategos did several things that the other consultants did not. First, these consultants shared our passion for creating innovation across a broad group of people. They did not see innovation as an elitist set of skills. Second, they possessed a set of tools that were easy to teach, easy to learn, and were proved to generate innovation. Next, they had many ideas about [innovation] embedment and wanted to co-create a process that would be comprehensive and fit our needs.
Their refreshing approach put the emphasis on learning for ourselves and, in the process, creating a systemic approach to embedment that would become self-sustaining."
Read the full story here.
Nancy Tennant Snyder
Vice President of Core Competencies
and Leadership Development